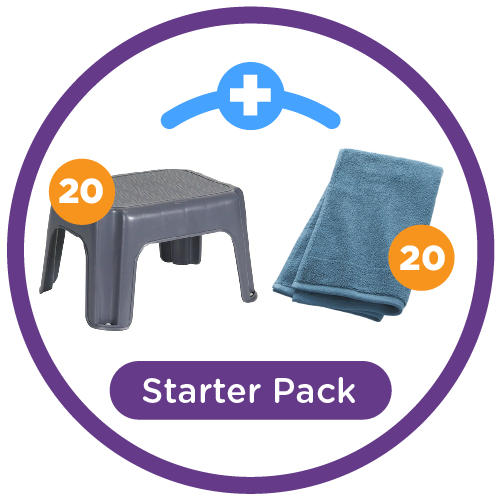 PreK Starter Pack (20 step stools and 20 towels)
Regular price $349.00 Sale
The StepUp Step Stool is used to create dynamic movements and extend the range and challenge of exercises as the program progresses. The stools are sturdy and just the right height for young learners to step on and off safely.

The StepUp towel is used with the StepUp PreK program to help young learners learn about body space and orientation as well as to develop fine motor skills from rolling and putting the towel away each day.
Please contact us for custom orders.