Improve learning readiness and student achievement
ENGAGE
Use hundreds of interactive videos that combine kinesthetics with early learning
PRACTICE
Develop fluency in reading, math, and handwriting in 20 minutes a day or less
ASSESS
iPad assessments play like a game for students and provide valuable insights for teachers
Watch the video to see how schools are stepping up!
Research-Based, Standards Aligned
StepUp is founded on decades of research linking kinesthetics with increased engagement and learning. StepUp programs have been tested to improve engagement, reading, math, and handwriting for early learners.
Read more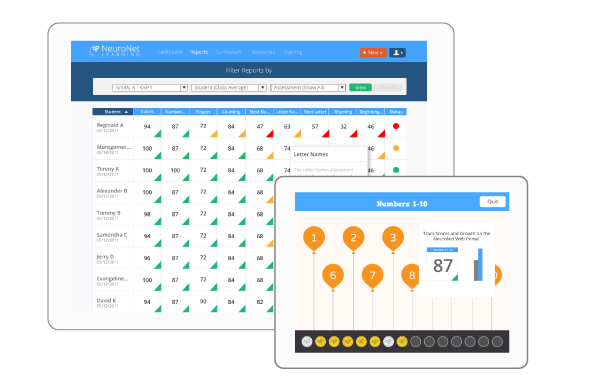 Assessments and Analytics
Fluency assessments, easy-to-read reports, and usage analytics empower teachers and administrators with insights into student learning.
Helping Teachers Succeed
Custom training solutions are available on-site or online to help teachers and administrators get the most out of StepUp programs.
Contact to learn more
Therapy & Intervention
Individualized NeuroNet programs can be used to help struggling learners who have not automated basic reading, writing and math skills.
Learn more